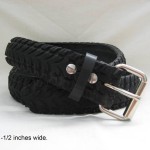 This is a bike tire – How cool is that?
Found it on an amazing site upcycledaroundtown, an online marketplace for upcycled goods that are handmade in USA.   The site feature the work of several upcycle artists/vendors.
This item was created by Rebicyclist.  Check them out – very cool and just in time for Christmas shopping!