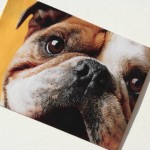 I'm addicted to these – and I don't care who knows it.
I love to make them and I love to use them.  I'm forever tearing up my magazines and leaving piles of supplies scattered around my office – and since it's our home office, my husband can't get enough of that last part.
Each envelope comes with upcycled stationery and sails nicely though the postal system. 
To view a few sets, check out our ETSY store!